When diagnosed with mesothelioma, it is important for patients to remain positive as much as possible. This includes focusing on spending time with loved ones and taking time to enjoy life as much as possible. The movie "The Bucket List" took a difficult subject and turned it into a lesson we can all learn from. None of us have infinite time, but the time we do have should be spent wisely and carefully. Taking time to think about the end of life and its many complications can be emotionally taxing on patients and their families. However, making plans for what to do in the last days and settling affairs can relieve stress and provide a sense of comfort.
Unfortunately, preparing for death is never an easy task for obvious reasons. No one wants to think about death despite knowing it is the inevitable conclusion to time on earth. Since we don't normally know when or how we will die, confronting a terminal disease seems unfair. It's like a burden we were not meant to share has been handed to a select few with a dreadful disease. Depending on the needs of the patient, preparation for final days can include getting finances in order, making a living will, amending a final testament, and providing for family members, among other affairs.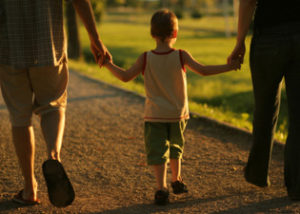 Advanced Directives 
Advanced directives are instructions about your personal wishes, including the treatment you want to receive at the end of your life and what to do after your death.  You have a right to decide what people should know about your disease and treatments and what rights they will have should you become incapacitated. While some advanced directives can be given orally, it is always recommended to make them in writing so there is no question about what you want at the end of your life. Written advanced directives, particularly when done in accordance to legal standards, will be binding and much more difficult to dispute.
Living Will: A living will is a written instruction of what care you wish to receive in order to keep you alive. This can include instructions about whether you wish to receive CPR, artificial life support, feeding tubes, or specific medical procedures used to sustain life.  It is important to know that doctors and medical staff will automatically do all in their power to keep you alive unless you specifically direct otherwise, such as in a do-not-resuscitate order (DNR) which tells not to give CPR.  A DNR must be signed by your health care provider.1
Durable power of attorney: It is often impossible to predict all of the possible complications which will occur in the last days of mesothelioma.  When mesothelioma complications arise and difficult decisions must be made, the patient may not be capable of making them.  For these cases, a person can be appointed in advance and given the durable power of attorney and will have the legal right to make medical decisions.2
Funeral Planning 
Planning a funeral can be very difficult, especially when the people close to the deceased are dealing with their grief. Mesothelioma patients can make it easier on their loved ones by planning some aspects of their funeral in advance.  Some of the aspects of funeral planning which may be addressed are whether the deceased will be buried or cremated, what funeral home will be used, where the body will be interned or ashes left, and whether the funeral service will be religious or not.
Providing for Family Members after Death 
Mesothelioma treatment can be incredibly costly.  One of the many worries that mesothelioma patients often have is that they will leave their loved ones with unpaid medical bills or unable to provide for themselves. Creating a living trust is one way to help provide for family members after death. The advantage of a living trust is that your assets and bills will not be distributed by a probate court and family members can receive their inheritances much faster. A Last Will and Testament is similar to this but all matters of the document will go through a probate court in order to settle the estate of the deceased.
Helping to prepare your family for your death is a gift of love. You are going through your own emotional trauma but it can help you manage the disease when you know that you are helping those you love cope better now and will be leaving them as prepared as possible. A smooth transition is the ultimate goal, and all you can do is your best. The one thing you need to avoid is being too hard on yourself out of feelings of hopelessness or despair. Remember that you are on a journey we will all take at some point.3
Because mesothelioma occurs because of asbestos exposure, many mesothelioma patients are entitled to legal action against asbestos manufacturers.  With the help of an experienced mesothelioma lawyer, patients can help secure compensation for their illness and provide for their families even after they are gone. This type of compensation is very beneficial in terms of relieving worries about the condition of family finances once you are gone. In other words, there is value in knowing when you will die though it's difficult to accept that fact at first.3  Getting your financial affairs is a final act of love to provide adequate financial resources for the people who are most important in your life.
References 
1 Doukas, D. J. and Reichel, W. Planning for Uncertainty: Living Wills and Other Advance Directives for You and Your Family (2007) Baltimore, Maryland: Johns Hopkins University Press, p. 53-68.
2 Walton, J. P. Durable Power of Attorney Line by Line: A Detailed Look at a Durable Power of Attorney and How to Draft it to Meet Your Needs (2010) USA: Thomson Reuters/Aspatore.
3 Brody, J. Jane Brody's Guide to the Great Beyond: A Practical Primer to Help You and Your Loved Ones Prepare Medically, Legally, and Emotionally for the End of Life (2009) New York: Random House.





Search Mesothelioma Attorneys by State